About Us
iGivefirst was started by a group of people from the Denver area who wanted to use their technology chops to do some good. We looked around and saw some pretty important parts of our lives had been disrupted by the Internet. Music. Movies. Communications. Shopping. You get the idea.
Surprisingly, all of these advances of technology had not touched charitable giving. Individual charities solicited individual donations by mail, by email, by phone or on television. This seemed like a pretty antiquated way of raising money. So we built a very sophisticated charitable giving platform that lets you contribute to worthwhile causes in your neighborhood and around the globe. We're proud to say we've engineered a service that gets your donations to these organizations safely and efficiently. That's the big idea behind iGivefirst.
Management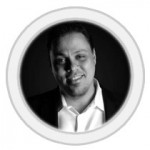 Sharif Youssef, Chief Executive Officer
Sharif launched his career in the early stages of the technology boom working in technology since the mid 90s.  He has created scores of new and products and that have been targeted to both consumer and B2B marketplaces. Over the past 20 years Sharif has worked with leading data / technology companies in the area of big data including Acxiom, Experian, First Data Corporation, IBM and TransUnion. To put it in MBA-like terms, every solution he has created had a multi-faceted focus on optimizing ROI, increasing revenue and reducing fraud losses.
Chris Love, Chief Technology Officer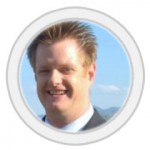 Chris has 15 years of experience in enterprise software and user experience with great success in Ad Serving, Integration and Business Process Management.  His work at Internet Broadcasting was cited as; "continuing to keep the edge in the Internet broadcast industry through its unique broadcast and technical infrastructure", by the DENVER BUSINESS WIRE. He has architected key projects with such companies as Accenture, Motorola, Johnson & Johnson, Micron, Sun Microsystems, ADP, Exactis, Intuit, Warner Bros, First Data, BEA, AT&T and Oracle. Chris is passionate about scalable open source technologies and the iGivefirst platform is built on open source software, from the back-end to the front-end.
Board of Directors
Mark Shaker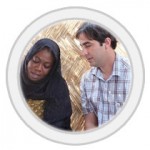 Most recently, Mark was the Executive Director of the Worldwide Fistula Fund, a U.S. based non-profit dedicated to women's health issues in West Africa. he has a fifteen-year history of creating and developing innovative and successful non-profit organizations both domestically and internationally. Mark's professional experience includes serving as the Assistant Director of the Hole in the Wall Gang Camps in Connecticut, Executive Director and Founder of Team Kid Care in Chicago, and Executive Director and Founder of Camp Hepzibah, the largest foster care camp in the country. With graduate degrees in both business and social work, Mark is uniquely experienced at merging effective programming with business efficiencies in the non-profit sector.
Drina Nibbe

Drina Nibbe is an Executive Coach focused on branding and interpersonal relationships. Drina's talent of structuring demand generation for companies throughout their life-cycle, is further strengthened by her education and experience in systems theory and psychology. She has created and  implemented strategic  business  plans launching four new  programs including a centralized  inside  sales  department  for a global software company headquartered in Silicon Valley, a product sold among channel partnerships for a national retail bank headquartered in Minneapolis, a sales and operational support contact center for a national telecommunications company in Denver, and sales and marketing department for a national consulting company in Denver. Ms. Nibbe also has a long history of philanthropic involvement throughout the nation in a variety of roles from event/fundraiser steering committee member, volunteer and Board Member over the last 20 years for causes like education, domestic violence, cystic fibrosis, and children's health.
Mary Hennen
Mary is a seasoned executive and strategist that understands the aspirational dimensions of organizations, assessing business models, advising leadership teams on strategy formulation and developing capability roadmaps that results in new digitally based revenue streams. Mary has worked with top retailers, consumer electronic companies and data companies for over two decades. She has created solutions and assisted top enterprises including: Microsoft, Best Buy, Dell, Sears, Staples, Target and Wal-Mart.
Barbary Brunner

Barbary Brunner is a senior executive with 19 years of experience in consumer and advertising technology businesses, working for both Fortune 500 as well as smaller, earlier stage companies. She has held positions as the executive in charge of Global Planning for Microsoft's MSN division, vice president of marketing and strategy for Yahoo! Media, chief marketing officer for PriceGrabber and SVP marketing of PriceGrabber's parent company, Experian, and head of marketing and product innovations for MediaNews Group. With a strong aptitude for and background in technology, strategy, branding and revenue generation, plus a history of success building extremely high-functioning and efficient teams, Barbary has a passion for finding and executing solutions to a variety of business challenges.


Expert Advisors
Dean Harris, CMO at Large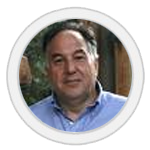 Dean has an extensive background building brands and businesses. He served as the Head of Marketing/CMO of Vonage, Kayak, HotJobs, KGB and BlueCava. Three of these companies went public. Before this he co-founded a full service-advertising agency in NYC with accounts that included: Coca Cola, Citibank, J&J and Sotheby's. Dean was educated at Columbia Business School, the Columbia School of International Affairs and Carleton College. He was named a BrandWeek Marketer of the Year and won an EFFIE Award of advertising effectiveness.
Barry Judge, Branding and Marketing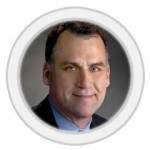 Barry Judge is recognized as a transformational leader and digital trend-setter. He has created seamless customer experiences across channels for consumers that want to learn, shop or buy online, in stores, or on connected devices. Barry is the acting CMO for LivingSocial.com, an Internet marketplace providing people local deals on things to do in the city. Previously, Judge served as Best Buy's CMO and EVP for Marketing and Strategy. Prior to Best Buy, he held positions ranging from marketing assistant to product group manager with Young & Rubicam, Coca Cola USA, The Quaker Oats Company and the Pillsbury Company. He also was a member of the start up team at Caribou Coffee Company and served as vice president of marketing and product development. Barry was recognized as one of the "Forty Under 40″ in Minneapolis' City Business Journal (now the Twin Cities Business Journal) as well as "100 People to Watch" in Minneapolis/St. Paul Magazine.
Mark Hosbein, Advertising and Marketing

Mark Hosbein is a seasoned marketing and media executive with accomplishments across multiple industries and companies. He has driven business results from all sides of the marketing equation, and brings accomplishments in both traditional and digital media to the table. He has proven the ability to work across multiple organizations and industries, and has been a part of winning organizations including Pepsi, Kraft, Time Warner, and Nielsen. Mark's background in brand marketing has included P&G (Liquid Lava), Pepsi, and Nabisco. In  19998 becoming the first client management employee in AOL's New York office and worked with major brand's early online efforts, including the launch of Coke Music for Coca-Cola and the exclusive launch of the Volvo S60 on AOL, an effort that was covered by the Wall Street Journal. After holding leadership jobs in corporate marketing and at CNN, Mark moved to Discover Card in 2006, where he led the re-launch of Discover Card, an effort that set the brand on the past five years of record growth. In 2008 he moved to The Nielsen Company, first to re-organize the marketing function for Nielsen's $600M trade show division, then as part of the start-up team for the Advertising Solutions Division, which has since become one of the fastest growing, highest margin businesses at Nielsen. Mark is a graduate of Stanford University and has an MBA for the Amos Tuck School at Dartmouth College.
Johnny Levin, Entertainment and Media
Johnny Levin is a leading creative executive with over 20 years experience in motion pictures, and entertainment-based marketing and sales strategies for Fortune 500 companies. Currently in a partnership with two time Academy Award winner Kevin Spacey and Dana Brunetti, Executive Producer of The Social Network, producing and programming digital content around the performing arts. Formerly, Johnny led the growth of the most robust corporate consulting department in the entertainment industry while working as a SVP of William Morris. His key clients included Anheuser-Busch, General Motors, Harrah's Entertainment, Hilton Hotels, Swarovski, Hewlett-Packard, NFL, NHL, Saks Fifth Avenue, Hachette Filipacchi, Association of Health Insurance Plans, The Weinstein Company, Sea World, Coca-Cola Company, MySpace and Hasbro. He furthermore advised and initiated strategies and programs at the C-Level.
Johnny was also in a partnership with Harvey Weinstein for the production of sequels, prequels and stage versions of Crouching Tiger Hidden Dragon, the second highest-grossing foreign-language film, winning over 40 awards including Academy Award for Best Foreign Language Film as well as three other Academy Awards. Furthermore, he is an active advisor to the Founder and CEO of The Cook Company, formerly the former Chairman of The Walt Disney Studios.
Mike Niyompong, Philanthropy and Technology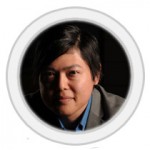 Mike Niyompong is currently part of the leadership team at iGivefirst.  Immediately before joining iGivefirst, Mike was the executive responsible for technology and facilities at Mile High United Way, a Colorado nonprofit organization investing over $30 million annually into the community. Mike has worked as a senior consultant with Hitachi Consulting,  at Advanced Micro Devices (AMD) as a senior CAD engineer and for two years at National Semiconductor as a systems development engineer. Mike earned a BS in electrical and computer engineering from the University of Colorado at Boulder as well as am MBA in finance and his MS in operations management from the Daniels College of Business at the University of Denver in 2007. Recently, Mike traveled to Uganda and Rwanda to study innovative solutions to poverty and to understand the challenges and issues that distress developing countries. Currently, Mike is active with the Denver Metro Chamber Leadership Foundation as a board member and also with the Colorado Nonprofit Development Center as a board member. Mike is a graduate of Leadership Denver Class of 2011 and is fluent in Thai and English.
Chad Engelgau, Data, Product and Technology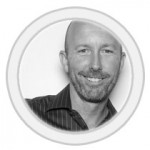 Chad is a seasoned executive with a broad set of experiences in the high tech industry. Currently, Chad is leading a cutting edge product management team delivering Data Quality, Recognition and Master Data Management solutions for Acxiom Corporation. Chad leads key partnerships with Oracle and manages other high tech partners and customer engagements. Chad's recent experiences include managing software development, software internationalization and testing. Chad also has systems consulting and support experiences. Chad's interests include continuing executive management as well as strategy in a growing companies that focuses on software market leadership and innovation.
Jim Beikler, Nonprofit Advisor
Jim Beikler was born and raised in Saint Paul Minnesota in what he calls a working class neighborhood on the east side. He grew up going to non-profit board and committee meetings with his mother and believes she's the one who taught him how to give. Jim's has a double Bachelors of Science in Engineering from the University of Minnesota, a Masters of Military Arts and Sciences from the US Army Command and General Staff College plus another advanced degree in Strategic Studies through the US Army War College. Jim's career path followed in his mother's fundraising footprints along with a second parallel career as an Engineer Officer in the US Army Reserve, retiring as a Major. He started with writing fundraising software for United Hospital Foundation in Saint Paul working his way up from an Events Officer to a Development Officer, Planned Giving Officer, and eventually served as the Interim Executive Director of the United Hospital Foundation. Jim also worked for five years in Development for the Boy Scouts of America in Saint Paul before accepting a position at Colorado State University in 1997.